The country has officially decided it's new P.O.T.U.S. (President Of The United States) Shadow, aka The Shadow Of Death & Mr. Benny "The Game" Noodles. The Shadow was at a Noodles Rally last the other night when the vote tally was finally counted. Shadow won the January 2020 election by a landslide.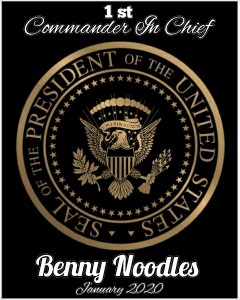 Everything has been reset on American Mafia, that's why we are referring to Shadow as the first president of AM. Technically he is the first president of the year 2020 which is the beginning of a new decade of AM.
A new decade means a new age/era of AM. This is a very important time in AM history. We are truly witnessing history this day as the very first President of the United States has been inaugurated at the nation's capital in Washington DC, aka District of Columbia.
President Benny Noodles has made many promises to the AM Community. He Hope's that he gets to serve a 2 term presidency so that he has plenty of time to "Make AM Great Again". Campaigning on this message it appears that Benny had the best message to the people and was seen as somebody who has experience in the political world. Serving as state governor twice, once for the empire state, New York, and again for his hometown state, Maryland.
President Benny has guaranteed the people that he will never stop fighting for the working class citizen. He has promised that his presidential administration (Cabinet) will get his agenda accomplished 100%.
Benny has announced that he would be building a huge border wall at our nation's southern border. The United States has been being flooded with illegal aliens lately and the US Government needs to end this problem or at least slow it down tremendously.
President Shadow needs the best of the best at his side and helping him finish his agenda for the United States Of AM. Anyone that thinks they would want to be a part of his administration can contact him or his campaign manager to schedule a meeting. Secretary of defense among many other positions are available. He will be holding a job fair from time to time on the streets of AM. Any players looking for work can check out the newspaper every week to see if there are any jobs or positions available within the American Mafia. It's also all in who you know, ask around and talk to some cats about work. Ask if anyone has any work available. You will be surprised at what kind of day you may end up having by just doing that. Make sure you guys gets out and vote for the next election process. Make sure to elect president Shadow (Benny) for his second term as president! Let's Keep American Mafia Great! We already made it great again by becoming the P.O.T.U.S. (President Of The United States). Now the time will come to "Keep it great!". Thanks, American Mafia! This is your president, commander and chief of AM. Stay safe and have to fun everyone! Make sure you stop by and visit my home, at the White House, Pennsylvania Avenue in Washington DC.
《Republican National Committee 🦅》
~ RNC🦅®️™️ ~ Republican Party Of AM
• The Republican "GOP" Image located in this section is known as the Political Party Title for Republican players to have added onto their profiles if they wish to represent their political party
Mr. Benny "Shadow" Noodles has been appointed as the head of the R.N.C. (Republican National Committee 🦅®️™️)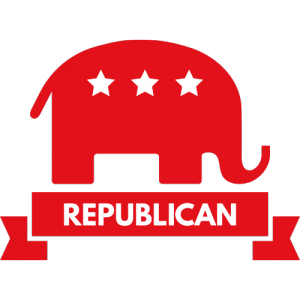 The Republican Party is a far-right party meaning that they are full-fledged conservatives. The Republican party stands for law, order, and justice, and they are the party of the American worker. Their rival is none other than the democratic party aka DNC (Democratic National Committee) the republicans like to say that the democratic party stands for crime, corruption, and chaos. They say that the Democrats are no more than power-hungry hypocrites.
Any player who wishes to get into politics can do so by registering to vote and joining a Political Party. There are several parties to choose from, however only one officially exists. These parties must first be established by somebody and have a chairman/leader. The head of a political party can then invite others to join their cause.
Players who belong to a political party can get into the wacky world of politics. They can decide to become a cardinal of the church, or they can serve as a public official such as a governor, or president.
Run a campaign and get the support of your party by getting your party to nominate you as a candidate to run for office. You might have to prove to your fellow Republicans or Democrats that you deserve the position to get their support. Once your nominated you just need to rally voters to vote for you.
Political titles are now available on AM. The republican and democratic parties both have titles available for their members. Contact the AM Admin Team and simply ask for your political title to be added to your profile. Just email the Admin Team, and ask for either the Democratic title or the Republican title.
《AM Times News Corporation 📰®️™️》
• Note/Message From The AM Times News Corporation📰®️™️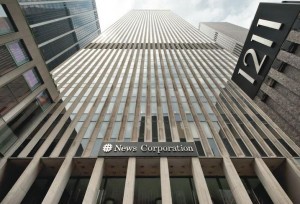 Welcome to the official "News Station" of the AM Times. We would like to take the time to personally thank you for all of your support. If it wasnt for our loyal readers supporting us we wouldnt be able to do what we do. It's not a job to us, we love what we do and they say that "if you love what you do, you will never work a day in your life" Thanks again AM, stay safe & have fun!
• Note/Message From 📝The Editor-In-Chief of the AM Times News Corporation 📰®️™️
Hello, and welcome to the official AM Times News Station (The AM Times News Corporation Office/Building).
I am your Editor-In-Chief, Shadow, The Shadow Of Death, also known as Benny "The Game" Noodles. I would like to take this time to officially announce two new sections of the AM Times Newspaper.
There will be an AM Times Notes section where the AM Times News Team can communicate with the AM community. The second section will be the classified section where the News Corporation will put the ads that various AM community members purchase and post in the newspaper. It doesn't have to even be an ad posted by another player. Sometimes the news station will post ads in the paper, advertising various things for many different people and reasons.
Sometimes the news station likes to host an annual contest from time to time, so we will take out an ad in our own newspaper and advertise the contest to the entire AM community. So make sure that you check out every issue of the AM Times so that you don't miss out on anything special going down on the streets of the AM organized crime world.
Every article/issue will now have these two sections in them, along with a few others that we hope to surprise the public with, such as the recent current events section, weekly police reports section, chamber of commerce section, and even the weather section.
Each issue will have this section at the very end of it, followed by the chamber of commerce on every other article. It's our duty to make sure that the public knows what's going on around them in the AM underworld. We will be announcing all kinds of things in this section.
Anyone looking to take out an ad in the newspaper can do so by contacting the editor in chief, or any AM Times staff member. Speak with someone regarding the cost or price of an ad. We do free estimates. Tell us what you want, what you're looking for exactly. We will let you know how much money that will cost. You can then decide if you want the ad to be published or not and make your payment out to the editor in chief of the AM Times, Benny "The Shadow" Noodles, aka "The Game". Thank you American Mafia.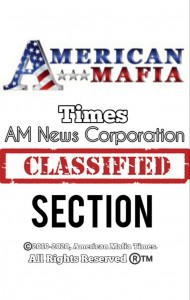 《CLASSIFIED SECTION 》
• Ad #1: New Jobs/Positions Available:
P.O.T.U.S. CABINET/ADMINISTRATION: US Government🇺🇸
Author: Shadow
Presidential Administration/Cabinet Positions Available Now! Contact "Shadow" for further information. Thank you.
•Ad #2: Positions Available:
NRC, National Republican Committee 🦅
Author: Shadow
Register to vote officially by joining your national political committees. The Republican committee can be joined by contacting its Leader, The Head Chairmen, Shadow.
《Chamber Of Commerce》