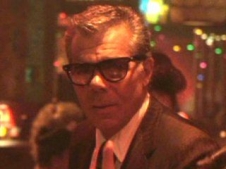 Make this person your
Rank (?): Don
Family : Barzini Blackguards Enforcers
State of birth :New York
Gender :male
Wealth :High Roller!
Status : alive - Online -
Date Joined : 05-09-2017 5:55 pm
Last Seen : 19-02-2018 02:17 am
Marital Status: Single
Mail : Sent 179 - Received 183 - Unread 0
Social Status: Friends 1 - Enemies 0 - Likes 1
Coat of Arms




Badges and Awards




The son of a tailor and nurse, Nicky "Squints" Dinunzio (aka "Nicky Eyes") grew up on the streets of New York's famed Salvatore "the Undertaker" Maggadino territory. While showing accumen in business math and bookkeeping, he was an otherwise poor student. He entered the underworld as a check forger, showing great skill in counterfeiting. His proficiency is in understanding power politics and management of criminal outfits, especially in money laundering.
Former soldato in BC Syndicate.
Former Underboss to Cold Heart Conner in BC's Second Outfit.
Rolls with Barzini's Blackguard