American Mafia Featured Resident
The American Mafia is proud to present an American Mafia veteran, professional player with a long history. Born in Oklahoma, it is rumored he has killed almost 500 people. He is currently involved in the League of Shadows and reached one of the highest ranks in the game.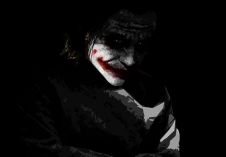 Make this person your
Rank (?):

National Crime Syndicate Boss
Family : The League of Shadows
State of birth :Michigan
Gender :male
Wealth :High Roller!
Status : alive - Online -
Date Joined : 11-05-2012 2:56 pm
Last Seen : 25-11-2015 12:38 am
Marital Status: Single
Mail : Sent 101 - Received 322 - Unread 0
Social Status: Friends 36 - Enemies 1 - Likes 36
Coat of Arms