American Mafia Featured Resident
The American Mafia is proud to present its first officially ranked "American Mafia Legend", Benny "The Mad Angel" Noodles, also known as "The Angel Of Madness" & "The Shadow Of Death".
A professional player with a long history. He's a man who was once revered as a god, and rumored to have been immortal. He quickly seized total control of the American Mafia, in doing so he helped it grow in a positive direction.
Benny and his brotherhood/secret society "Bad Company" quickly established a new world order known only as "The High Council". By eliminating those who had ruled the game Benny was able to declare himself absolute ruler of American Mafia. Benny went on to rule AM as the American Mafia Kingpin/Supervisor.
Bad Company and The High Council ruled American Mafia for awhile, constantly defending against those who tried to overthrow the regime. One day Benny retired as Kingpin/Supervisor, handing the position down to his close friend, and RHM of Bad Company LeftyTwoGunz. With lefty as AM Kingpin Benny became an Underworld Advisor, pulling the strings behind the scenes, and helping Lefty maintain control of the American Mafia. With Benny & Lefty leading the way the High Council continued to rule AM for what seemed like a lifetime, constantly growing in size and strength.
The Noodles Crime Empire that Benny ruled had become one of the strongest & largest factions of American Mafia. Only after a massive civil war within itself did the empire finally begin to decline. Due to the lack of manpower and resources the empire never regained the full power it once had.
Benny founded an elite society/clan of contract killers and assassins. The secret society was known as
The Mad Angels, and carried out contract killings ordered by Benny Noodles. Benny also put together a secret society of empire bosses/leaders known as The Black Hand.
The High Council Era had come to an end when Benny was accused of stealing money from the High Councils Treasury. Benny found himself with a contract on his head.
He claimed he was innocent of the accusations.
Mr Benny Noodles was gunned down one early morning. The Noodles Crime Empire found themselves being slaughtered by The Barzini Crime Empire. Benny was shot multiple times with a 45 caliber pistol after LeftyTwoGunz walked into his office. After a brief, heated argument Lefty shot Benny 7 times in the chest. Before medics and law enforcement could arrive he was gone. Benny vanished from existence that night never to be seen again…
The Federal Bureau of Investigation received satellite imagery of Mr Benny on November 25th 2015. He returned after having a meeting with his old friend and partner LeftyTwoGunz. Under the new alliance with Barzini and Lucchese the Noodles Crime Empire was rebuilt.
After a month or so being back Benny waged a war on American Mafia. He began Attacking all of his allies before New Years Eve. Bringing in the new year of 2016 in a bloody fashion, Benny found himself as public enemy #1 again. This time however he was guilty. If he was going to die he wanted to take as many people with him to hell as he could. Now a boss for the League of Shadows he has managed to take over all 50 states. He has managed to "Black Out" the United States.
The legacy of Benny Noodles is legendary. He has been known to get very violent, and can be very dangerous & deadly. Skilled in the art of death, Benny has killed over 500 people in his lifetime. Known as a "Heavy Hitter" he has been known to kill high ranked mobsters, and VIP's mostly. Benny was responsible for organizing the deaths of many people. He has fought in so many wars, dismantled & destroyed so many organizations. Hes regarded as a true veteran and legend of the game.
Mr Benny Noodles one of the distinguished bosses of the legendary "League Of Shadows", and the Founder/Leader of The Black Hand, Mad Angels, Bad Company, High Council, & Noodles Crime Empire will forever be feared & revered for his great skills and achievements. He will forever be remembered and regarded as a Legendary Kingpin/Supervisor of American Mafia, and a highly feared & dangerous contract killer.
Benny most of all will forever be remembered, and revered for being the first officially ranked "American Mafia Legend" of American Mafia.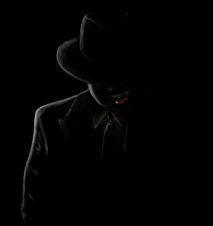 Rank (?):

American Mafia Legend
Family : League Of Shadows
State of birth :Maryland
Gender :male
Wealth :High Roller!
Status : alive - Online - Vacation
Date Joined : 06-02-2010 4:07 pm
Last Seen : 08-01-2016 11:43 am
Marital Status: married to Mrs_Tatiana_Noodles
Mail : Sent 598 - Received 1074 - Unread 0
Social Status: Friends 103 - Enemies 31 - Likes 103
Coat of Arms






Make this person your