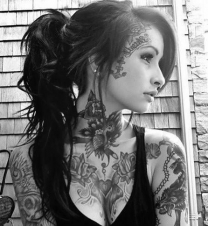 Make this person your
Rank (?): Capo di tutti capi
Family: Not in a family
Branch:None
State of birth:Pennsylvania
Gender:female
Wealth:Richer Than God
Status: dead - - Sleeping - - free - - Funeral

- -
Sponsor:
Family Crew:
Date Joined: 18-11-2019 01:35 am
Last Seen: 19-12-2019 01:59 am
Marital Status: married to Shadow
Mail: Sent 4 - Received 0 - Unread 0
Social Status: Friends 0 - Enemies 0 - Likes 0
Coat of Arms
Titles
Badges and Awards




Cash/@$$ Rules Everything!
Kream Get The Money!
~Queenpin Of The Noodles Empire~
Leader/Boss Of The Noodles Crime Empire
~The Noodles Crime Empire/Organization~
Blood In, Blood Out
"We Are All Noodles" (Crazy/Psychotic)
Its NOT Eazy Being Noodles... Its Awesome!!!
"We Always Tell The Truth, Even When We Lie"