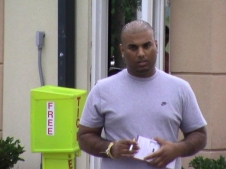 Make this person your
Rank (?): Thug
Family: A.M. Supreme High Council 🏦
Branch:None
State of birth:New York
Gender:male
Wealth:Richer Than God
Status: dead - - Sleeping - - free - - Funeral

- -
Sponsor:
Family Crew:
Date Joined: 20-12-2022 11:53 pm
Last Seen: 22-01-2023 06:21 am
Marital Status: Single
Mail: Sent 0 - Received 0 - Unread 0
Social Status: Friends 0 - Enemies 0 - Likes 0
Coat of Arms
Titles
MY NAME IS VARINDER SINGH DHILLON, I WAS EXTRIDITED TO THE U.K. FROM CANADA TO U.S. IN 1985, THEN U.S. TO U.K SAME YEAR.
I HAVE SPENT TIME IN NUMEROUS JAILS. FOR DRUGS THREATS TO KILL POLICE, DRUGS, MURDER, GBH, ABH, BANK ROBBERY, ASSULTS, IMPORTING CONTROLLED DRUGS TO THE U.K. AND U.S,. BRIRIBING POLICE .
I HAVE ALSO PLAYED FOOTBALL/SOCCER,BOXING,ICE HOCKEY, AMERICIAN FOOTBALL, BASEBALL, BASKETBALL T.V. ROLES IN SOAPS URBAN FILMS UNNDER ALIAS JUNIOR KANG AND KID JUSTICE, ALSO VARINDER SINGH DHILLON AS REAL NAME, RECORDED MUISC WITH LABEL FRIENDS AT P.D.C. ENT/CARTEL. AND SO SOILD CREW
ALSO NUMEROUS U.S. LABELS LIKE DEATH JAM, DEATH ROW RECORDS, RUFF RYDERS
FEATURED IN WORLDS DANGEROUS GANGS, BANGED UP ABROAD, ROAD WARS, COPS U.S.,CARIBBEAN COPS,