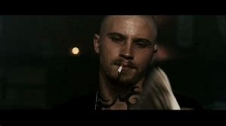 Make this person your
Rank (?):

National Crime Syndicate Boss
Family : Not in a family
State of birth :New York
Gender :male
Wealth :Extremely rich
Status : dead - Sleeping , Funeral

- .
Date Joined : 24-06-2013 05:44 am
Last Seen : 10-10-2016 1:50 pm
Marital Status: married to Claudia_Ochoa_Felix
Mail : Sent 0 - Received 1 - Unread 0
Social Status: Friends 0 - Enemies 0 - Likes 0
Coat of Arms
Badges and Awards

















Retired
Boss of ChiRaq
Barzini Empire Head Capo of Enforcement
"I love the name of honour more than I fear death."

It begins as a whisper... a promise... the lightest of breezes dances above the death cries of hundreds of men. That breeze became a wind. A wind that my brothers have sacrificed. A wind of freedom... a wind of justice... a wind of vengeance.
"It is better to live one day as a lion than a hundred years as a sheep."
Defy the Odds.
GodKing Lefty, We give thank to thee. We like to sh!t on Corli's, them B!tches sit to pee. Never doubt his wisdom, or his ability to win. Lord King Lefty, praise be unto him.
"I got slugs for snitches, no love for *****es, puttin thugs in ditches when my trigger finger itches."
Loose Lips Sink Ships.
Veni, vidi, vici
You'll Die Easy
-Royce
And Shepherds we shall be For thee, my Lord, for thee.
Power hath descended forth from Thy hand Our feet
may swiftly carry out Thy *******s. So we shall flow a
river forth to Thee And teeming with souls shall it ever be.
In Nomeni Patri Et Fili Spiritus Sancti.
You dont understand who we are. I'm not your friendly leader who will help, I protect my interest and my family's. War is in my blood.
What have I done?
1st National Crime Syndicate Boss
1st Commissioner & Only person to ever have that rank.
3rd Ultimate Kingpin
Youngest Kingpin and possibly youngest player.
Worst player.
Killed 6 Ultimate Kingpins & 9 National Crime Syndicate Bosses.
"In a World without Gold, we might have been Heroes"
♆