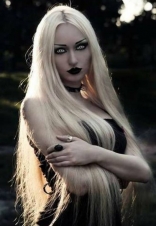 Make this person your
Rank (?): Earner
Family: Not in a family
Branch:None
State of birth:Florida
Gender:female
Wealth:Richer Than God
Status: Alive - - Sleeping - - free - -
Sponsor:
Family Crew:
Date Joined: 12-09-2020 5:51 pm
Last Seen: 16-09-2021 9:18 pm
Marital Status: Single
Mail: Sent 8 - Received 1 - Unread 0
Social Status: Friends 1 - Enemies 0 - Likes 1
Coat of Arms
Titles
Badges and Awards



I am me... your opinion of me does not matter!
You can like me, You can love me, You can hate me... i really dont give a F*uck!
I will work hard for my family... when I can... and when i cant they will cover my ass as it should be.
I am not new.... ive been around the block a few times more than id like. deal with it or leave me the f*uck alone