American Mafia Resident: Sammie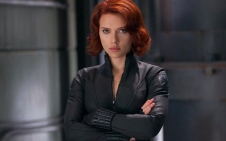 Make this person your
Rank (?): Underworld Kingpin
Family : The St. Claire Crime Family
State of birth :New York
Gender :female
Wealth :High Roller!
Status : alive - Sleeping -
Date Joined : 21-09-2018 04:52 am
Last Seen : 10-01-2019 00:33 am
Marital Status: married to MR Vito Corleone
Mail : Sent 1150 - Received 767 - Unread 3
Social Status: Friends 20 - Enemies 0 - Likes 20
Coat of Arms
Badges and Awards














If I really was a b**ch, I would make your life a living hell. But instead, I'll just sit back and watch you do it yourself.

"A friend should always underestimate your virtues and an enemy overestimate your faults." -The Godfather
Loyal to ** Vito Corleone AML
Respect to Tara Teller, Jax Teller, Mr. Reaper Lucchese, and anyone who wears the St. Claire Crime Family Name.