American Mafia Resident: Ric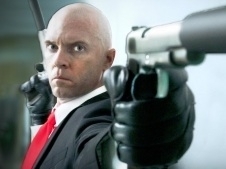 Make this person your
Rank (?):

American Mafia Legend
Family : La Famiglia Barzini
State of birth :New Jersey
Gender :male
Wealth :Loaded
Status : dead - Sleeping , Funeral

-
Date Joined : 25-06-2009 4:49 pm
Last Seen : 09-02-2019 9:54 pm
Marital Status: married to BrooklynXX
Mail : Sent 615 - Received 51 - Unread 0
Social Status: Friends 0 - Enemies 0 - Likes 0
Coat of Arms
Badges and Awards



















R.I.P Lazarus-Barzini
Retired American Mafia Kingpin
Barzini Crime Empire Boss
La Famiglia Barzini Godfather
Loyal To Barzini Crime Empire, My mentor LeftyTwoGunz, and all my brothers in arms (yall know who ya are)
The Barzini Crime Empire are allied with, Lucchese Empire, Fratesi Empire (Happy Retirement Vin) and the Moretti Empire
Keep ya heads low and activity high
& nbsp;

Been A Barzini is for life not just for Christmas!
---
The Outfit
---
Brotherhood is everything, without it you are nothing
---
Some say it is better to be Respected rather than Feared, others say it is better to be Feared rather than Respected, I say it is allways better to be BOTH
Good Dayz

GodKing Lefty, We give thanks. We like to sh!t on Corli's, them b!tches sit to pee. Never doubt his wisdom, or his ability to win. Lord King Lefty, praise be unto him. Touch a Barzini you dead, I promise you this.......................
---
Remember even when i arent there i got a army of people watching out for me!

100% Original
AMERICAN MAFIA®