American Mafia Resident: Link-Fratesi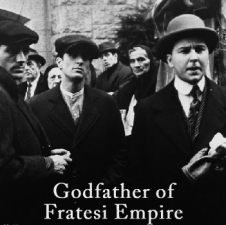 Make this person your
Rank (?): Don
Family : Not in a family
State of birth :New York
Gender :male
Wealth :High Roller!
Status : dead - Sleeping , Funeral

-
Date Joined : 16-08-2016 9:54 pm
Last Seen : 16-04-2018 07:40 am
Marital Status: Single
Mail : Sent 10 - Received 3 - Unread 0
Social Status: Friends 0 - Enemies 0 - Likes 0
Coat of Arms
Badges and Awards










Once A Fratesi, Always A Fratesi
Back in Business
Current Head of the Fratesi Crime Family
Former President of American Mafia.
You know me as Link.
Former American Mafia Council Member
Former GodFather of New Jeresy.
Former Big Boss Of American Mafia
Former GodFather of Fratesi Crime Syndicate.
Former GodFather Of Fratesi Crime Society
Former GodFather of The Fratesi Empire ( Biggest Empire at one point )
Fratesi Crime Family
RIP to my Mentor, To my friend and lastly to the KingPin of American Mafia.
Mickie-Fratesi. Once a Fratesi, Always a Fratesi.