American Mafia Resident: The-Dubliner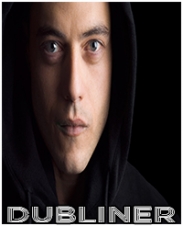 Make this person your
Rank (?):

American Mafia Legend
Family : Not in a family
State of birth :Florida
Gender :male
Wealth :High Roller!
Status : dead - Sleeping , Funeral

-
Date Joined : 27-08-2012 8:50 pm
Last Seen : 15-04-2017 5:39 pm
Marital Status: Single
Mail : Sent 4 - Received 1 - Unread 0
Social Status: Friends 0 - Enemies 0 - Likes 0
Coat of Arms
Badges and Awards











For Family and Country.
And when they let their guards down, the sun will rise.
No man is good enough to govern another man without the other's consent. For in reason, all government without the consent of the governed is the very definition of slavery.
√
If you can dream - and not make dreams your master;
If you can think - and not make thoughts your aim;
If you can meet with Triumph and Disaster
And treat those two impo.stors just the same;
If you can bear to hear the truth you've spoken
Twisted by knaves to make a trap for fools,
Or watch the things you gave your life to, broken,
And stoop and build 'em up with worn-out tools:
Yours is the Earth and everything that's in it,
And - which is more - you'll be a Man, my son!
Godfather of THE MAD ANGELS x1
KINGPIN OF NOODLES EMPIRE x1
Underboss of American Mafia x1
YOUNGEST KINGPIN EVER
Kingpin of AM x2
AMERICAN MAFIA LEGEND (5th Ever)
NATIONAL CRIME SYNDICATE BOSS (3rd Ever)
NATIONAL CRIME SYNDICATE VICE PRESIDENT (3rd Ever)
ULTIMATE KINGPIN (4th Ever)
AMERICAN MAFIA OLIGARCH (4th Ever)
AMERICAN MAFIA CHAIRMAN (4th Ever)
CAPO DI CAPI RE (5th Ever)
LORD OF ANARCHY (5th Ever)
UNDERWORLD KINGPIN x1 (6th Ever)
FEDERAL BOSS x1 (6th Ever)
STATE BOSS x1 (7th Ever)
Family Don x7
Big Boss x2
Capo of the Corleone Empire x2
WOM x2
CDTC x4
Godfather x6
Don x8
Consigliere x9
Underboss of Philadelphia Empire x1
Don of Corleone Empire x2
Helped Keep Corleone Empire Alive x2
Underboss of the West Coast x1
CDTC of the East Coast x1
Winner of the First Ever Massive Riddle Competition
Banned from answering Riddles...
AM Times Writer x2
Underboss of the Corleone Empire x1
WINNER OF THE FIRST EVER KIDNAPPING CONTEST
Cardinal x1
Governor x4
Founder of the ORIGINAL American Mafia Resistance
In The Business Since 3/30/2012