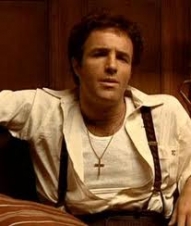 Rank : Capo di tutti capi
Family : Not in a family
State of birth :California
Gender :male
Wealth :Wealthy
Status : dead - offline , Funeral

Date Joined : 13-04-2012 4:43 pm
Last Seen : 17-02-2013 07:58 am
Marital Status: Single
Make this person your
The Firm Elite Protection Agency ::
Founded By :: Mr_GoodFellas_Jr , Junior_Capozzi & _-GrimReaper-_

 
Dominic Capozzi AKA Junior Capozzi AKA "Uncle Junior"
FOREVER LOYAL TO MY BROTHER Vincenzo Capozzi  
TO THE END BRO!!!
FORMER GODFATHER
and
BOSS of

Esecutori Famiglia di Corleone
(Corleone Family Enforcers)
There are many things my father taught me here in this room. He taught me: keep your friends close but your enemies closer.
LOYAL TO MY BROTHERS Scarface9407 and Michael Corleone!!!!
ESPECIALLY LOYAL TO MY BROTHER Mr_GoodFellas_Jr
(THE MAN WHO BROUGHT ME IN TO THIS BUSINESS AND TAUGHT ME EVERYTHING I KNOW!!!)
Married to Nicole!!! I LOVE YOU BABY!!!
TOUCH HER and :
"I Will Strike Down Upon Thee With Great Vengence And Furious Anger And You Will Truly Know What The Wrath Of GOD Feels Like!!!!!"
Picked this girl up on the beach n took her
home that night!!!!
Thats right I'm a real Mack Daddy!!!!