American Mafia Resident: Bocephes1971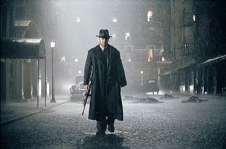 Make this person your
Rank (?): Wise Old Man/Woman
Family: Not in a family
Branch:None
State of birth:Illinois
Gender:male
Wealth:Richer Than God
Status: dead - - Sleeping - - free - - Funeral

- -
Sponsor:
Family Crew:
Date Joined: 25-08-2011 2:14 pm
Last Seen: 10-04-2012 12:16 am
Marital Status: Single
Mail: Sent 0 - Received 0 - Unread 0
Social Status: Friends 0 - Enemies 0 - Likes 0
Coat of Arms
Titles
Boss of Ohio
Boss of M***achusetts
Underboss of New Jersey
Don't Mistake Kindness For Weakness.
AMERICAN CORLEONE FAMILY
Ave Maria, gratia plena; Dominus tecum: benedicta tu in mulieribus, et benedictus fructus ventris tui Iesus. * Sancta Maria, Mater Dei ora pro nobis peccatoribus, nunc et in hora mortis nostrae. Amen.
Hail Mary, full of grace; the Lord is with Thee: blessed art thou among women, and blessed is the fruit of thy womb, Jesus.* Holy Mary, Mother of God, prayer for us sinners, now and at the hour of our death.
Loyal to MICHAEL CORLEONE and CORLONE FAMILIES
Don't miss tD
666