American Mafia Resident: Joe_King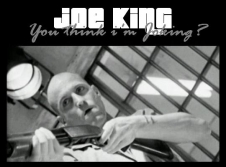 Make this person your
Rank (?): Lord of Anarchy
Family: Not in a family
Branch:None
State of birth:Florida
Gender:male
Wealth:Prosperous
Status: dead - - Sleeping - - free - - Funeral

- -
Sponsor:
Family Crew:
Date Joined: 20-12-2010 09:28 am
Last Seen: 25-11-2011 5:05 pm
Marital Status: Single
Mail: Sent 0 - Received 0 - Unread 0
Social Status: Friends 0 - Enemies 0 - Likes 0
Coat of Arms
Titles
Joe King, also known as Joe Corleone
Godfather and ruler of Nevada
Consigliere of the Corleone empire
High counciller of AMFU (American Mafia Familes Union)
Boss of Badfellas di Corleone
Consigliere of Oklahoma
Former left hand man of the Corleone empire
Former ruler of New York
Former underboss of New York
For, we are nothing without Brotherhood, And Brotherhood, is Nothing without your brothers. For Thee My Brother, For Thee, I'm Prepared For Glory. Where Friendship End, Family Begins. Forever as one, Till the Mother****ing End.