Ladies & Gentlemen of AM, we here at the Fox News Station are proud to be bringing you the #1 news in the nation! Voted the number one news station in our latest poll, we are so happy to know that we have so many loyal, and dedicated readers out there that support what we are doing here @FOX. We do it for the residents of America, bringing you the #truth & #facts since November 2019.
Breaking news has just came in! The infamous crime lord of the league of shadows, Benny "The Shadow" Noodles, a.k.a the "Shadow Of Death" has been indicted today, arrested on multiple counts of drug trafficking, bribery, racketeering, tax evasion, and extortion. The F.B.I. obtained warrants the day before from the court, and proceeded to conduct several raids on the kingpins compound, and other locations known to belong to the big boss himself.
Boom! Boom! Boom! The FBI, ATF, and local police swarmed Benny's compound at approximately 4:00AM. Using a battering ram and tear gas they broke the double doors down, making their way into the huge, mansion like compound, which is located in Brooklyn Park, Baltimore. The city of Baltimore, is located deep in the heart of Maryland, and is known as the city of brotherly love. It also has a darker side not seen, or known to many. Baltimore is also known as the nations heroin capital and is known to supply the majority of the U.S.
Its believed that Benny Noodles is involved in Baltimore drug trade. It's always been believed by the mob that drugs and drug dealing brings to much heat and would be the mobs downfall, and ultimate mistake. Some gangsters decided to never touch, or get involved with drugs. Some decided that the rewards outweighed the risks, conducting business on the streets, they basically was dealing death to America's citizens.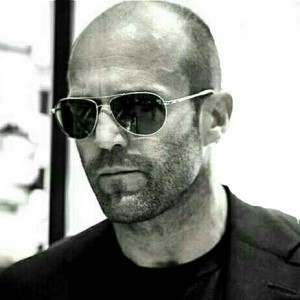 Some mafiosi became millionaires, and billionaires almost overnight. The drug game has been a lucrative business for some, and a nightmare for others. They say you get more jail time for drug dealing then you do murder. If a fiend dies from an overdose, and its tracked back to the individual who supplied them then the individual could face manslaughter, or even murder charges.
Sources tell us that he is indeed the ruler, and Ultimate Underworld Kingpin of Maryland and therefore the kingpin of Baltimore's drug trade. Benny receives a cut, or percentage from all the drugs sales going on in his territory. There is no distribution taking place in his city unless he says it's okay, and he receives his cut.
Benny is currently being detained at the eastern regional jail, located in Martinsburg West Virginia. With him being a very important person (V.I.P.) he has been placed here to avoid him being busted out, or escaping. Police believe his henchmen are already working on a way to bust him out, so several measures have been taken as a precaution to keep that from happening.
He is currently awaiting his court date, and has been denied bail. If proven guilty he faces anywhere from 10 to 50 years behind bars. If proven guilty he will be transported back to his home state to carry out his time in a super max prison. The Roxbury Penitentiary, located in Hagerstown, Maryland will be his home for the next 10 to 50 years.
Since Benny is "Richer Then God" he has several attorneys on his payroll. He wastes no time, or money on lawyers. He believes that a lawyer isn't as good as an attorney which is technically true. Attorneys are former lawyers who have proven themselves to be the best in the business. Attorneys cost alot more then lawyers and are worth their weight in gold.
Benny has never been convicted of a crime due to the fact he has the "dream team" on his payroll. The dream team is a group of attorneys that are known as the best of the best. Benny has his dream team defending him in court for this current case against him.
We caught up with the big boss himself and asked him several questions. Due to the case against him he refused to answer or acknowledge any questions. He did however make a statement saying that they had nothing on him and that the charges wouldn't stick. He declared himself the newest "Teflon Don", referring to the infamous crime lord, John Gotti.
We are following this case closely, our reporters, and cameras will be outside of the court, awaiting for the Teflon Don himself to walk out, a free and clear man. We will inform you of any further updates as they become available. Until then remember to stay safe, and have fun AM.
American Mafia® ©2004-2019,Copyright. All Rights Reserved. AM Times, FOX NEWS Edition