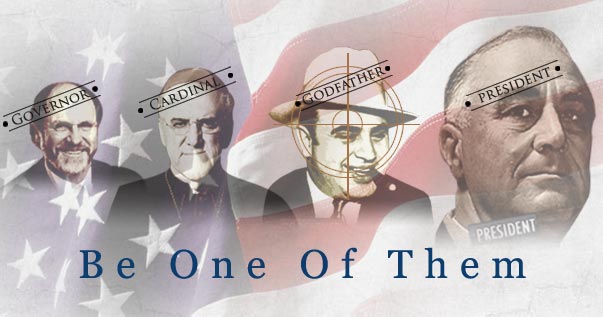 Welcome to the American Mafia Game. Start your career from a law obiding citizen and pursue your criminal career, or political aspirations. Advance from a simple thug to one of the most powerful ranks. Build your Family, make money and live the mobster life you always wanted.

Virtual State and Federal Jail and even Death Row for the ruthless killers. Kill too many and you will find yourself begging for a Presidential pardon.
Stock Market simulation based on real stock prices. Instant registration! No email confirmation, or activation required.
The American Mafia Game
The most entertaining browser based roleplaying mafia game
The American Mafia is an intelligent browser based roleplaying mafia game that stands out from the crowd. Very safe for beginners with fast ranking. Crime ranks, politics, marriages and drama, plots and mafia wars will keep you on your toes. Build your mafia empire, or become a politician in the United States Government.
Blog
Featured Marketplace Items
Newspaper Stories